Shtetl Superstars
Year: 2010-2013
Yes, I am singing in Czech. And yes, I'm surprised too.
With:
Yaniv Fridel - mix/production
Yuriy Gurzhy/Maiya James - co-writing
Roy Pfeffer/Olly Blackman - drums
Andrea Terrano - guitar
Toby Knowles - keyboards/vocals
Liran Donin/Paul Tkachenko - bass
Kathy Toy - accordion
Back Story
Some instrumental pieces on Louis Theroux
Yury Gurzhy and I released a compilation CD called Shtetl Superstars on Trikont in 2006. It was very well received (including a moody track of mine), so we got to thinking - instead of another compilation, why don't we write the songs ourselves? And so we did, over four years, and numerous trips to Berlin.
Recordings
The band ceased to exist before our debut album was ever released internationally beyond a limited release in Germany, Austria and Switzerland, yet we got some great international shows. The artwork, courtesy of Ariadne Arendt, was pure genius. Our official merchandise included a salted, dried fish necklace with lyrics printed on the ribbon, and customised condensed milk. I'm banking on the whole package being rediscovered one day as a lost treasure, along the lines of Sugarman. Ahem.
Somehow or other, the songs made it onto the soundtrack of a flagship BBC documentary, when Louis Theroux went venturing into the West Bank to meet a lost tribe of lunatics with a yearning for armageddon.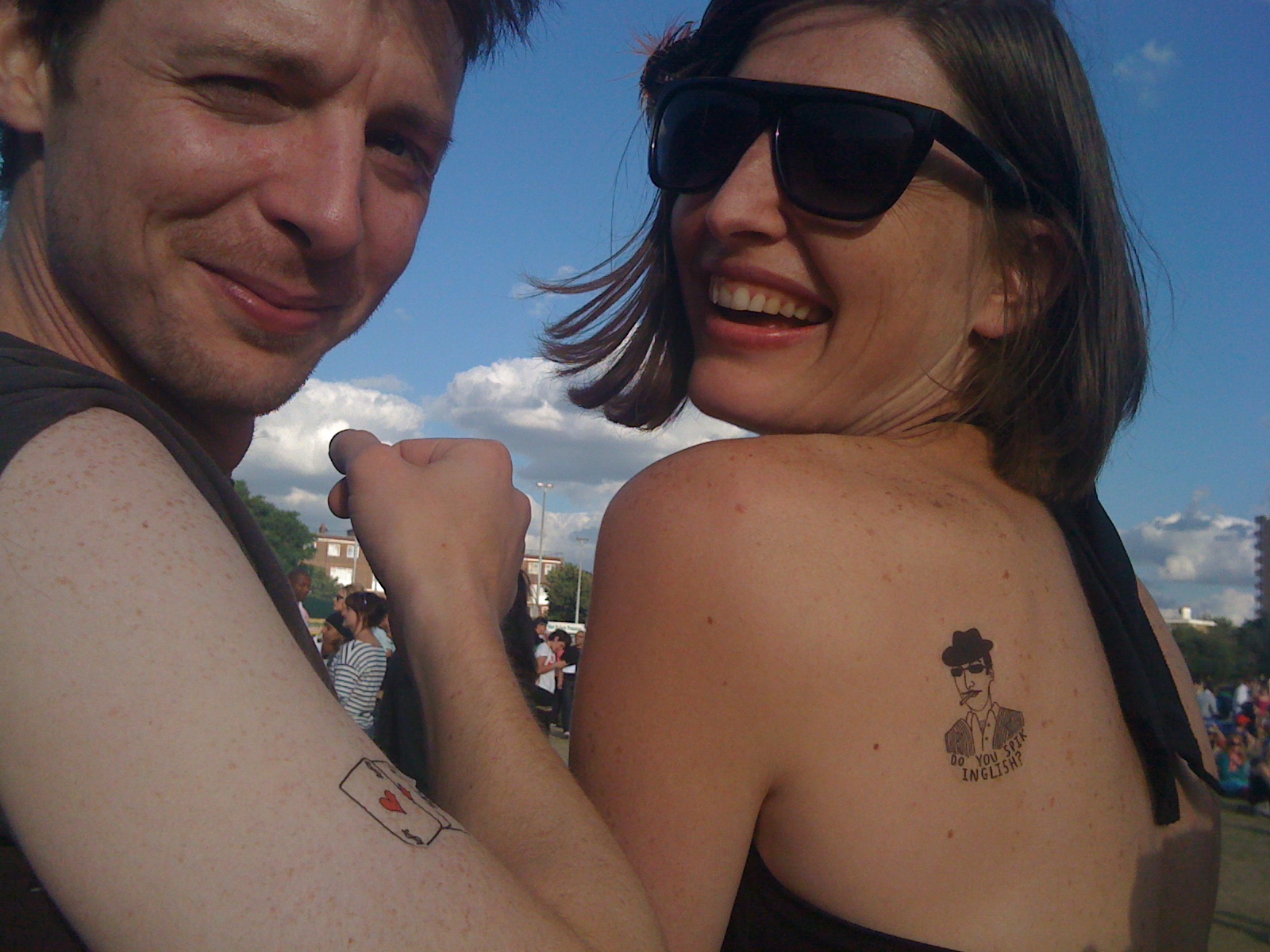 Punters at a festival proudly wearing band tattoos
Press
Never internationally distributed, so I'm officially free to make up whatever quotes I want. Except this one, which came from a festival:
"We predict their debut album will be one of the biggest hits of the decade"
I still love what we did on stage and in the studio together. Check out this live recording as a 5-piece from the wonderful Folk Holidays Festival, Náměšť Nad Oslavou, 2012:

Lyrics
---
You may also like: