The Table
Director: Mark Down
Writer: Mark Down
Producer: Josephine Burton (Yad Arts)
Theatre: Edinburgh Festival / Soho Theatre / Jacksons Lane
Year: 2010
With:
Yaniv Fridel - mix/composition
Japanese bunraku puppetry masters Blind Summit do thought-provoking standup comedy theatre with pieces of cardboard and a huge amount of skill and deftness of touch.
Working with them was a real pleasure.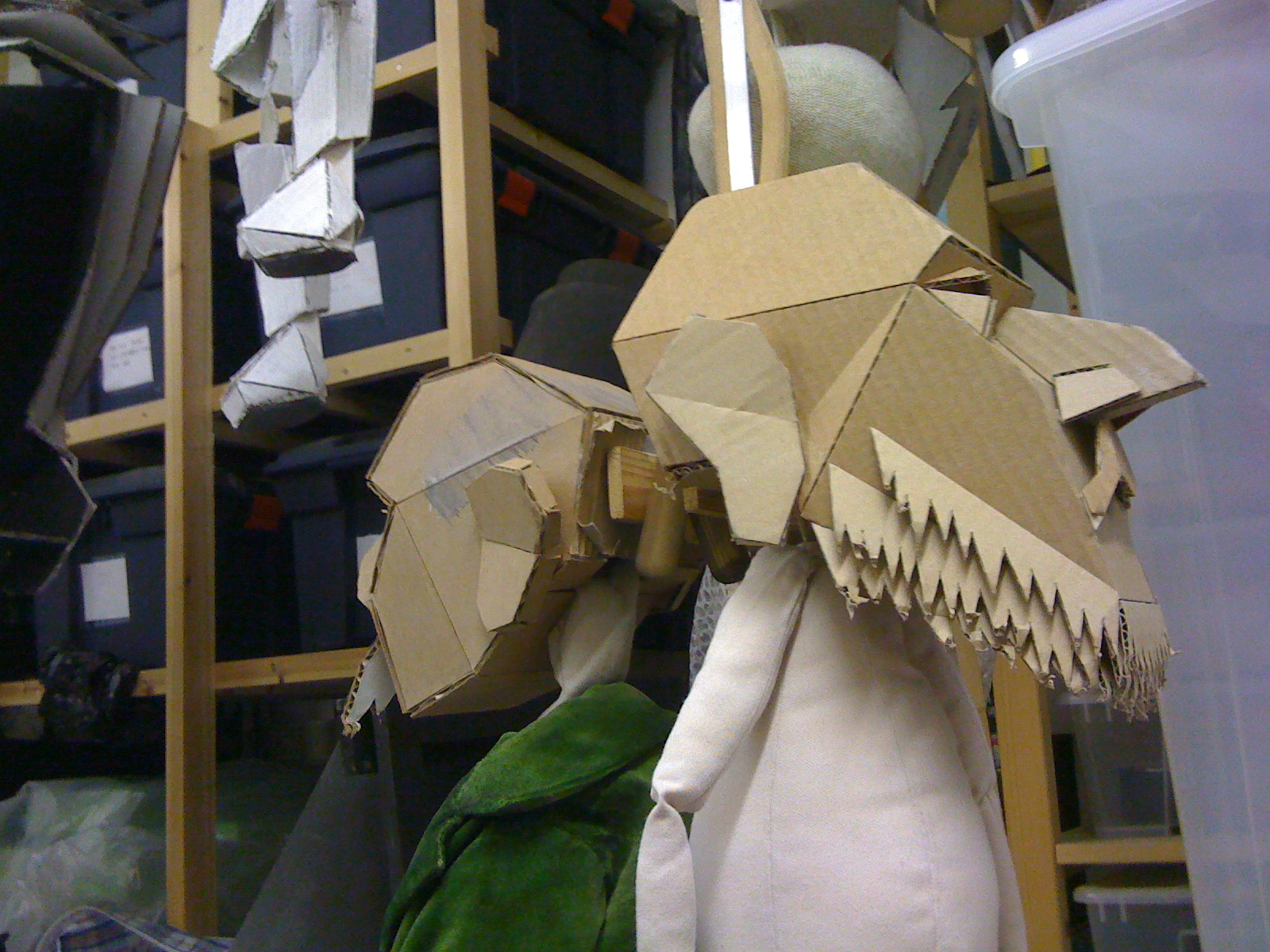 Moses enjoying some downtime in Blind Summit's London workshop
Blurb
Moses is a cantankerous 3 man operated puppet with a cardboard head… who lives on a table. Tonight he wants to tell you an epic story about God and Moses, life and death, and puppetry… on a table. But he gets easily distracted.
Like a cross of Tommy Cooper and Eddie Izzard, this table-top philosopher and comedian is the funniest "piece of cardboard" you will ever meet.
Press
Blind Summit prove once again that when you're working in miniature you don't have to think small
Astonishingly accomplished
Brilliantly funny
FRINGE FIRST WINNER

PICK OF THE FEST Guardian

ONE OF THE TOP 5 MODERN PUPPET SHOWS Sunday Telegraph

GRAND PRIX Kontrapunkt Festival, Poland

GRAND PRIX International Festival of Puppetry Art, Poland

Drac d'Or Julieta Agusti for The Best Show & The Best Dramaturgy, Fira de Titelles de Llieda, Spain
**** The Times **** The Independent **** What's On Stage ***** SG Magazine ***** Exeunt Magazine **** Edinburgh Spotlight ***** The Public Reviews **** Three Weeks **** Broadway Baby **** The List
---
You may also like: