SCORE: East and West
Producer: Josephine Burton (Yad Arts)
Theatre: Barbican Centre, London / Musee De L'art et Histoire du Judaisme, Paris / Cinematek, Jerusalem JFF, Israel
Year: 2009
With:
Moshikop - drums/bass
Rohan Kriwaczek - clarinet/violin/piano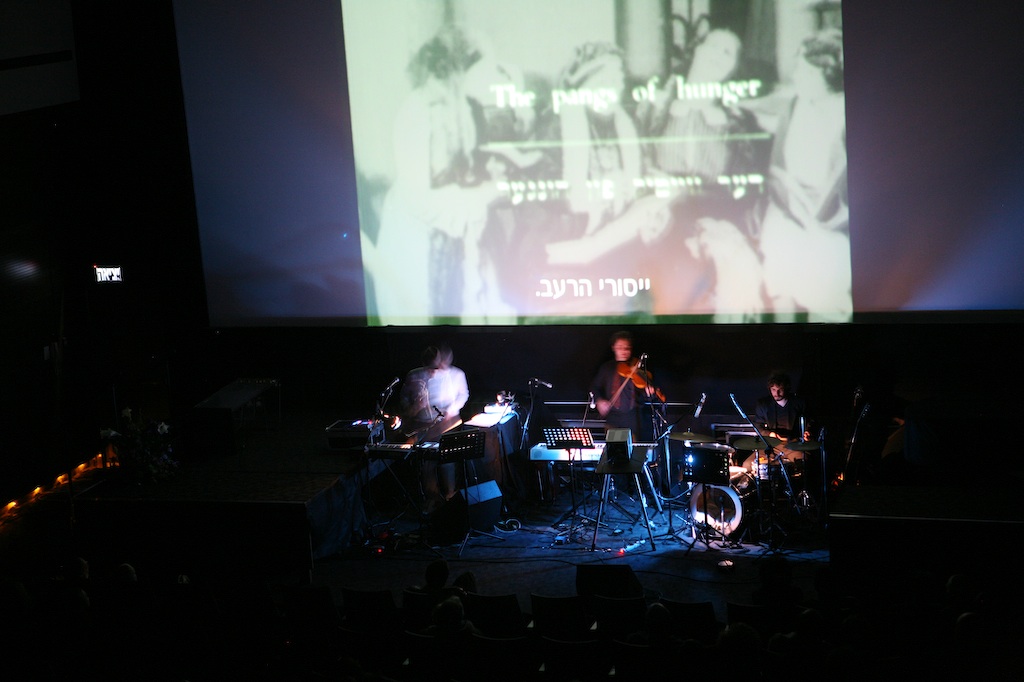 Performing at the opening gala of the JJFF, Jerusalem
A great little commission from the JCC (now London's Jewish cultural centre, JW3), and Yad Arts. Together with multi-instrumentalists Rohan Kriwaczek and Moshikop, we scored a live soundtrack to this lovely Yiddish silent comedy.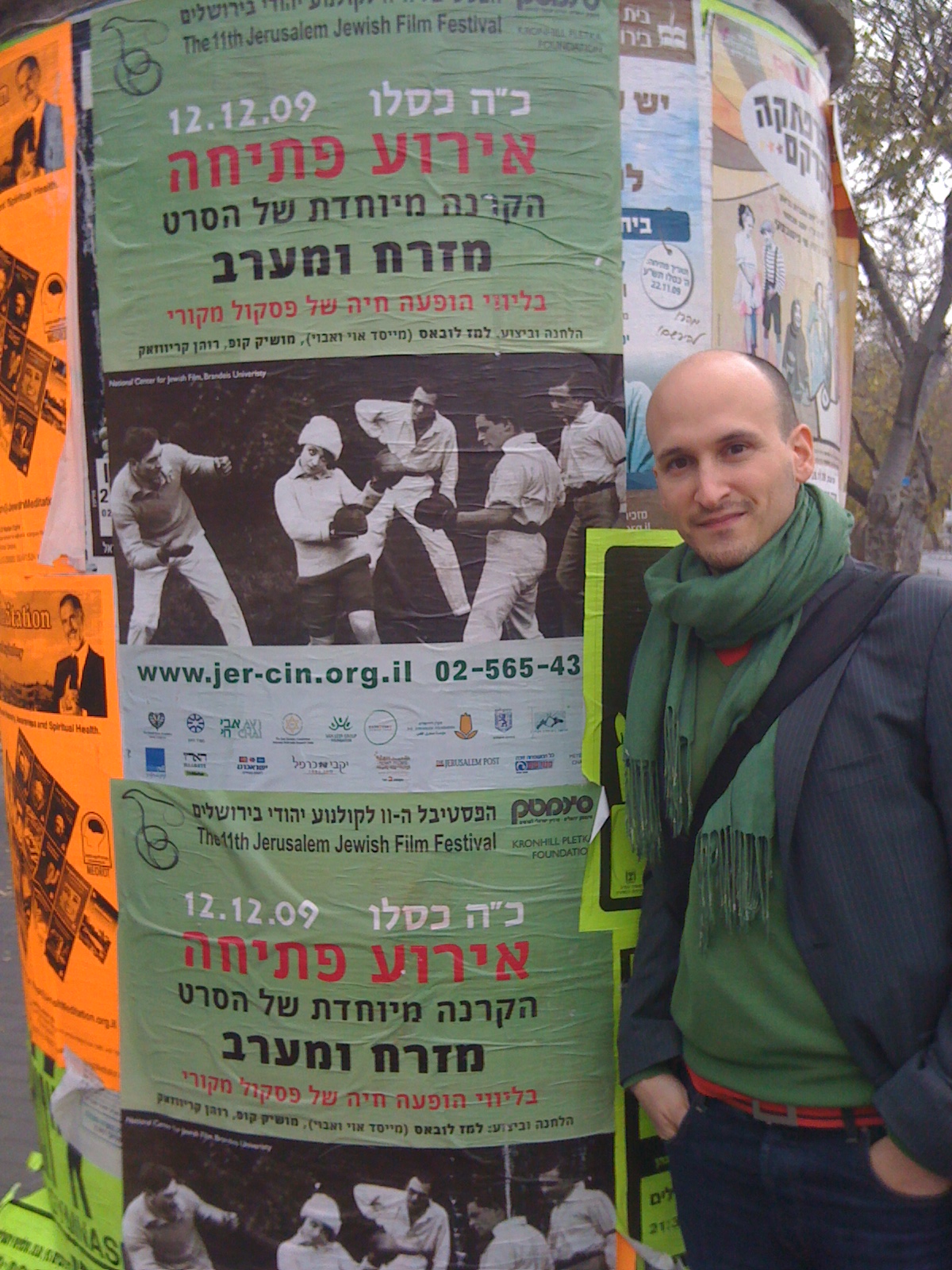 The de rigeur posing with gig poster snap
We performed it several times in London, then in Paris and Jerusalem, and had a ball.
---
You may also like: